The mid-century interior design style was popular in the wake of the Second World War. Just like was the trend with almost every aspect of life those days, this interior design style emphasized on vivid use of color; from the walls to the wall arts, to the artifacts. Everything was colorful in this era. Furniture was defined by crisp lines, and indoor plants were in plenty.
This is an interior design style from the 40s to the 60s. As was symbolic of the times, after the end of World War II, minimalism and utility were the core themes of homes. A home designed with the Mid-Century Modern Style has a retro feel with a fresh twist. Timelessness and comfort are at the epicenter, making it one of the most preferred interior design styles. Typically, this design creates homes that are expressions of the homeowner.
The center of focus of a living room is a painting or an artifact that resonates with the people living there. Clean lines, spare surfaces, and simplicity are some other striking features of the mid-century modern design style. Sculptures, graphical shapes, and highly saturated colors that are symbolic of the 50s and 60s find their way in this interior design style too.
The core idea of the mid-century modern interior design is to create homes like the ones featured in the television series Mad Men – a seamless flow between the outside and inside of the home, design elements from three decades of the 20th century (the 40s to the 60s), and a fresh take on the mid-century design style.
It was during this time that people realized that on top of making a home functional, there was a need for enough spaces for social activities within the home. That is why the style leaves tons of shared, common areas all-around a house. Go for this interior design style if your focus is on strengthening interpersonal bonds- if you are a highly social person.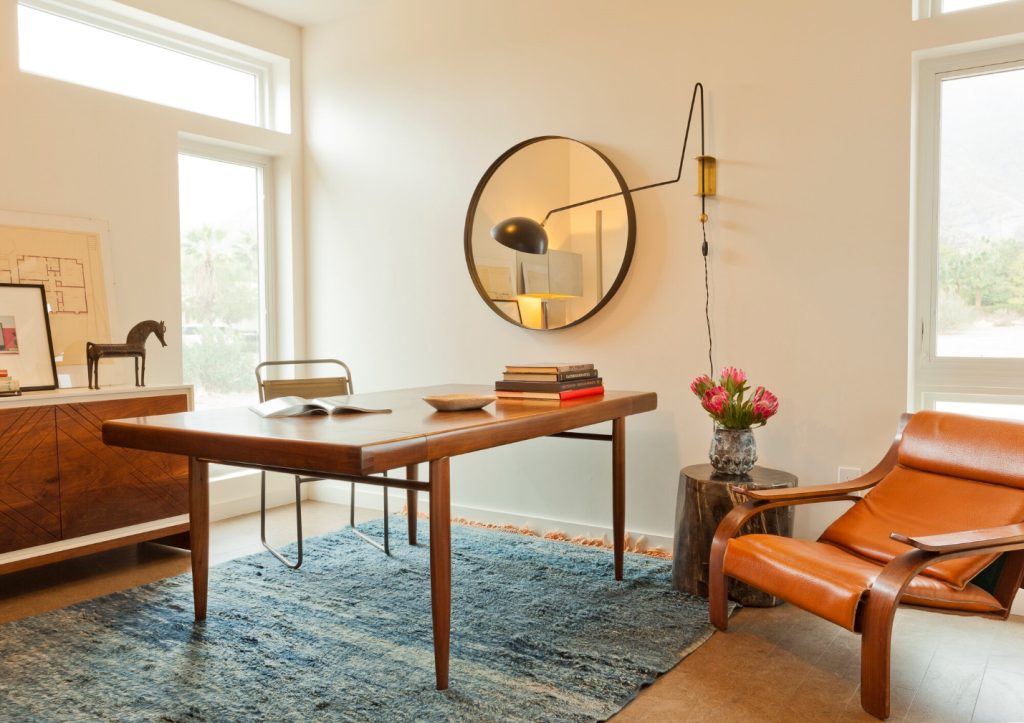 Probably one of the most prolific interior design styles of all time, mid-century modern borrows from the best of 50's and 60's for a clean retro Danish inspired feel. Simple straight forward silhouettes, organic shapes, quiet fabrications, and an emphasis on functionality are hallmarks of mid-century modern styling. That said, the movements minimal bent makes it a great option when looking to update traditional style interior design with ease.
Plus, mid-century modern furnishings look great in almost any room and make for great elements when looking to create rich, diverse, interior design styles living room. And as far as interior design styles trends go, this is one fail proof one we suggest you give a go.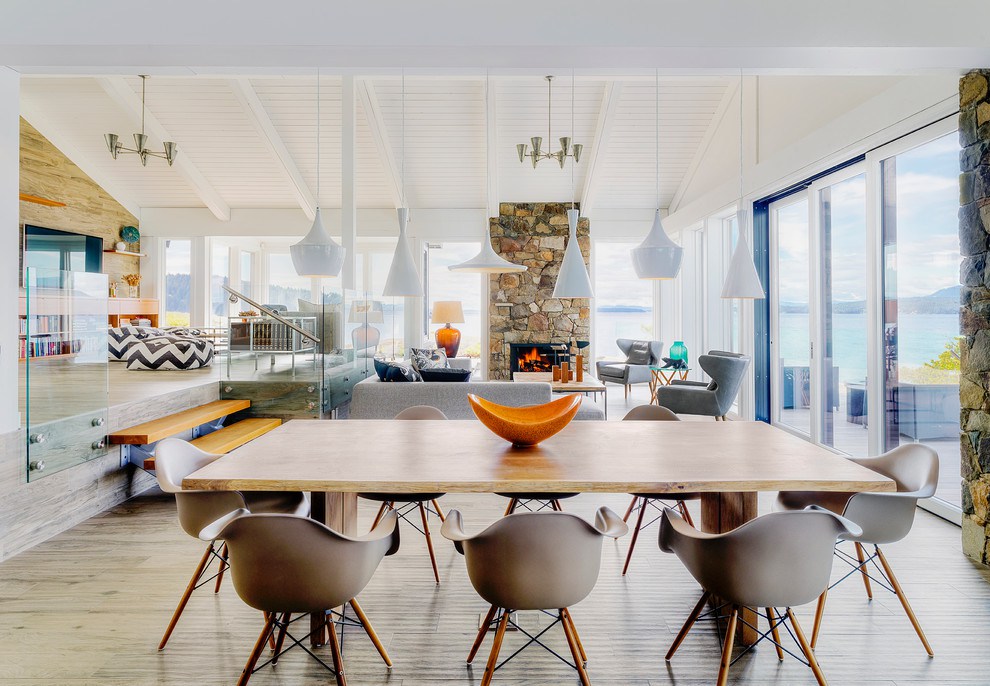 The mid-1900s produced some of the most iconic pieces in modern design. It is characterized by refined lines, minimalist silhouettes, and natural shapes. From Saarinen, Niemeyer, Eames, Noguchi, Jacobsen and beyond, the mid-century modern masters defined creative ways to use new materials like molded plastic, plywood, and aluminum in industrial design. Its pieces are highly versatile and can complement a myriad of design styles.